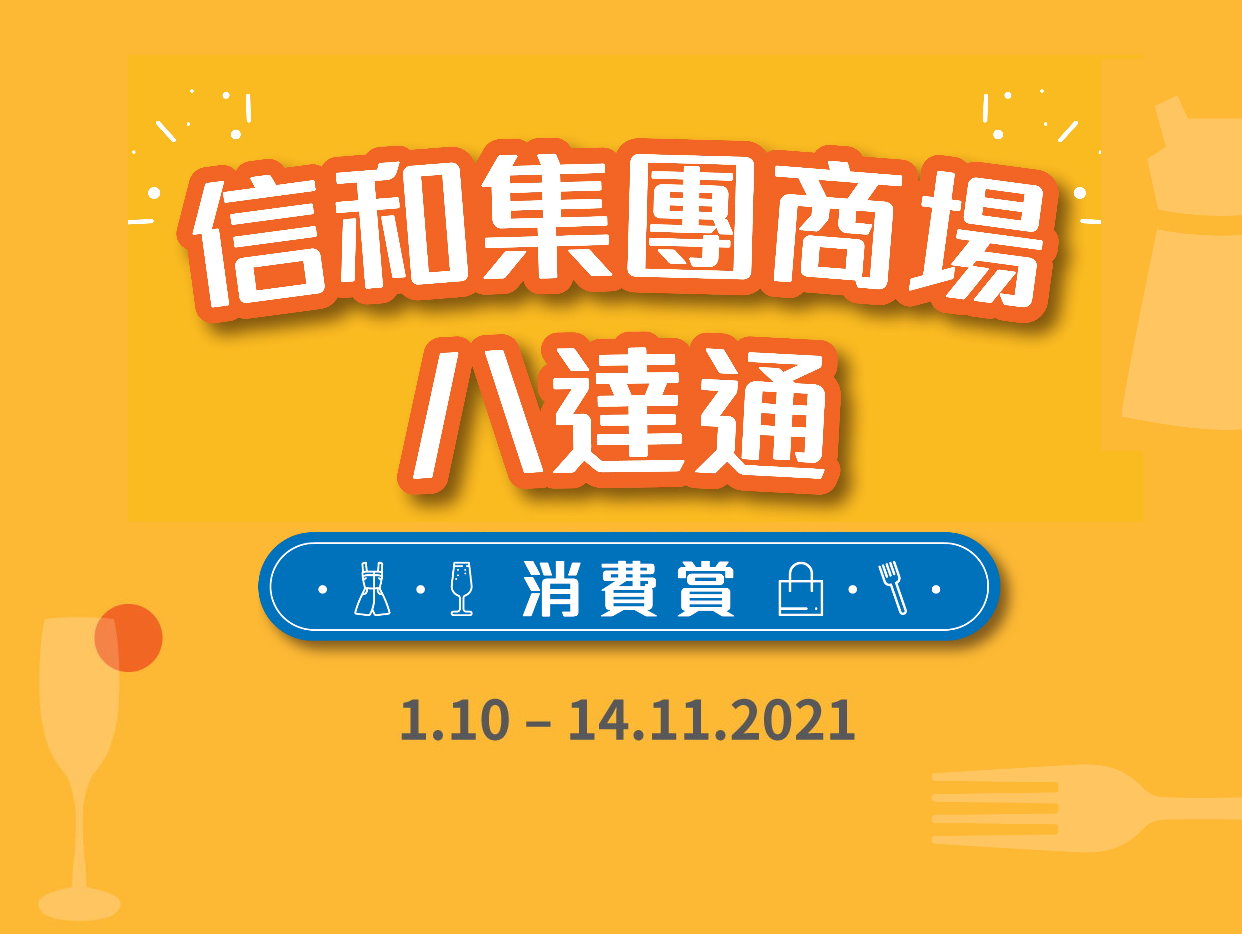 Sino Malls.Octopus Spending Rewards
Get HK$50 Coupon upon HK$300 Octopus spending
From 1 October to 14 November 2021, upon same-day single spending of HK$300 or above via Octopus, shoppers may redeem a HK$50 Coupon* at mall redemption counters after successful registration. Shop now to enjoy up to 17% cash rebate!
Sino Malls

Redemption Venue

Redemption Time

Designated S Coupon

Olympian City
Concierge, UG/F
Olympian City 2
12nn-9pm
Olympian City S Coupon
tmtplaza
Concierge & Redemption
Counter, 1/F tmtplaza
1pm-10pm
tmtplaza S Coupon
Citywalk
UG/F (Near Concierge),
Citywalk 1
1pm-9pm
Citywalk S Coupon
China Hong Kong City
Concierge, UG/F
China Hong Kong City
10am-10pm
China Hong Kong City
S Coupon
Remarks*
Register as S⁺ REWARDS member to redeem S Coupon. S Coupons are valid for use with designated merchants, and a list of Merchants Accepting S Coupons may be found on the S⁺ REWARDS web page and mobile app. S Coupons valid through 31/12/2021.
Each member can only register to redeem S Coupon once per day. Each receipt is only eligible for one coupon only. The daily redemption quota of coupon is limited, first-come-first-served, while stocks last.
Each eligible same-day sales receipt and corresponding electronic payment receipt may only be registered once for the "Octopus Spending Rewards" and may not be used in conjunction with designated promotions, redemption activities or free parking offers.
Terms and conditions apply.