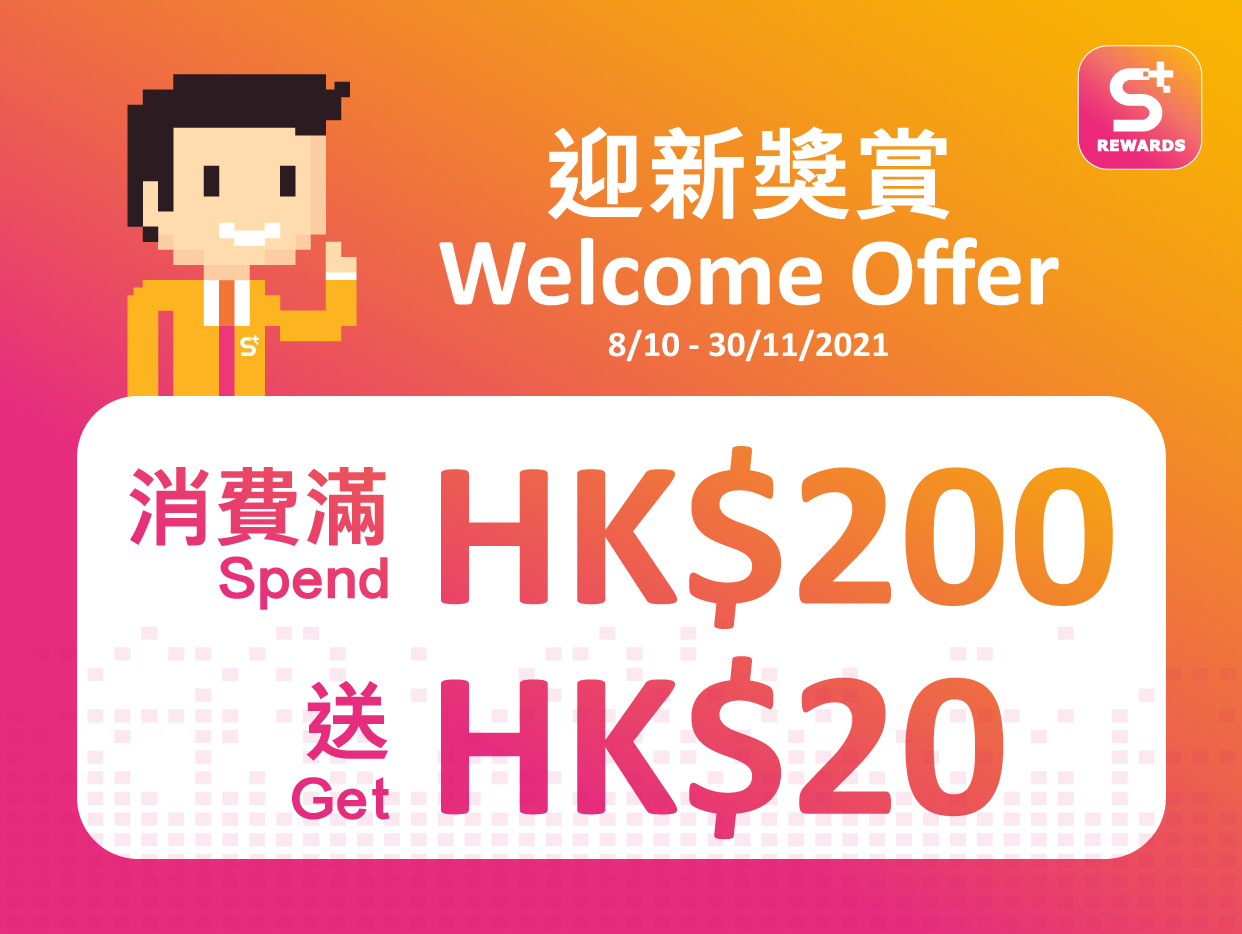 Welcome Offer
Register as S⁺ REWARDS Members and Get HK$20 S Coupon
From 8 October to 30 November 2021, newly registered members may receive a HK$20 S Coupon* by spending upon HK$200 in a single transaction via electronic payment at tmtplaza, Olympian City, Citywalk, China Hong Kong City and Gold Coast Piazza and successfully registering for Points.
Join now and start your shopping journey in Sino Malls, enjoy the fabulous gifts and exclusive rewards!
*Shoppers must register as S⁺ REWARDS member to receive the S Coupon during the promotion period.
Members must register the Points successfully during the promotion period, after the Points have been successfully registered, the S Coupon will be shown in "My Wallet" section within 48 hours.
Expiry date of S Coupon is 31 December 2021.
Each member can only be entitled to receive 1 HK$20 S Coupon once during the promotion period. Each set of eligible sales receipts and corresponding electronic payment receipts shall only be registered once for "Welcome Offer".
The S Coupon Redemption is on a first come, first served basis while stocks last.
S Coupons are valid for use with designated merchants, and a list of Merchants Accepting S Coupons may be viewed on the S⁺ REWARDS website and mobile app.
Terms and conditions apply.